Amanda Marie (Karlsen) Iversen (1908 - )
Amanda Marie Karlsen was born July 31, 1908 (# 161) in Bergen, Hordaland County, Norway. She died 25 Dec. 1979 in Bergen. She was daughter of Andreas Karlsen and Martha Nilsen. Amanda Marie married Sverre Iversen. They had 2 children:
1. Arne Iversen.
2. Henry Iversen m. Svanhild. They are living in Stavanger.
Amanda Marie was confirmed Dec. 2, 1923 (# 17) in Sandviken church in Bergen.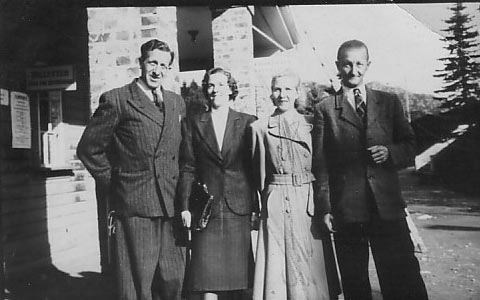 Arne Andreassen, Ruth and her sister Amanda Marie and Sverre Iversen in Bergen.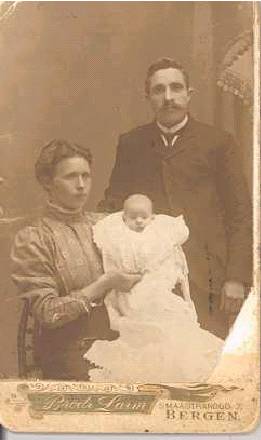 Amanda Marie and her parents.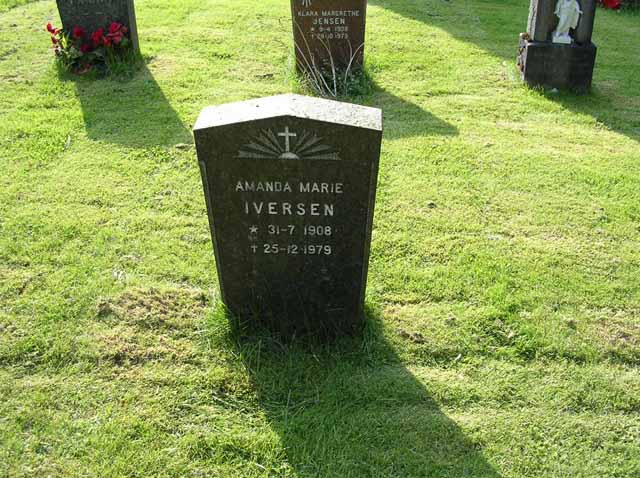 . Amanda Marie's gravestone. 1)
1) Bergen county, Sandviken, Parish register copy nr. B 1 (1901-1914), Birth and baptism records 1908, page 199.
Bergen county, Sandviken, Parish register copy nr. C 3 (1924-1938), Confirmation records 1923, page 22.
DIS Gravminner